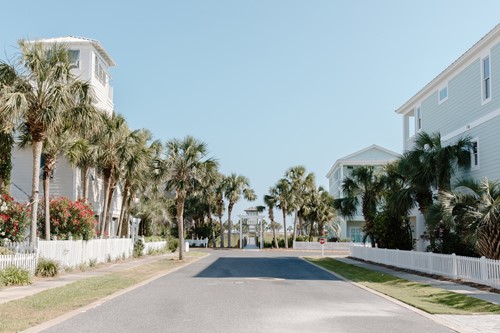 The process of finding the perfect condo is similar to finding any other type of home--with a few exceptions. Here are some of the key factors to consider when purchasing a condo:
Your Budget
How much can you afford to spend on a condo? Make sure you evaluate your budget to get a sense of whether you can afford a condo purchase. A good way to determine how much condo you can afford to buy is to get pre-approval from a mortgage lender.
Condo living can also include additional ongoing expenses, such as homeowners association dues. Some condo communities also have fees for maintaining public spaces and amenities. Research all applicable fees to create a more accurate budget.
Property Size and Location
How much space do you need in a new home? Think about things like your plans for family, career and lifestyle. For example, if you plan to live by yourself for the foreseeable future, you might not need an expansive 4-bedroom townhome. Conversely, if you have children or plan to, you will want more than a studio.
Location is another key factor to consider. Think about things like school districts, work opportunities and daily travel time. Do you want to be near public transportation, services and commerce? Check out the surrounding area to determine whether you're choosing a condo in the perfect location.
Condo Rules and Regulations
Condo living is different from living in a traditional house. A condo is your own property, but you will still have to follow the rules and regulations set by the property management and community.
For example, many condo owners cannot modify a property's exterior without first getting approval from a co-op board or homeowners association. This means if you want to make substantial changes like replacing windows, removing interior walls or painting the outside of the condo, you will need to seek permission. Researching the details of a condo community's rules will help you determine whether you would feel comfortable with them or if you'd rather have more freedom to modify your property.
Purchasing a condo is the perfect option for many potential homeowners. As long as you consider these key factors, you'll be able to make the best decision.